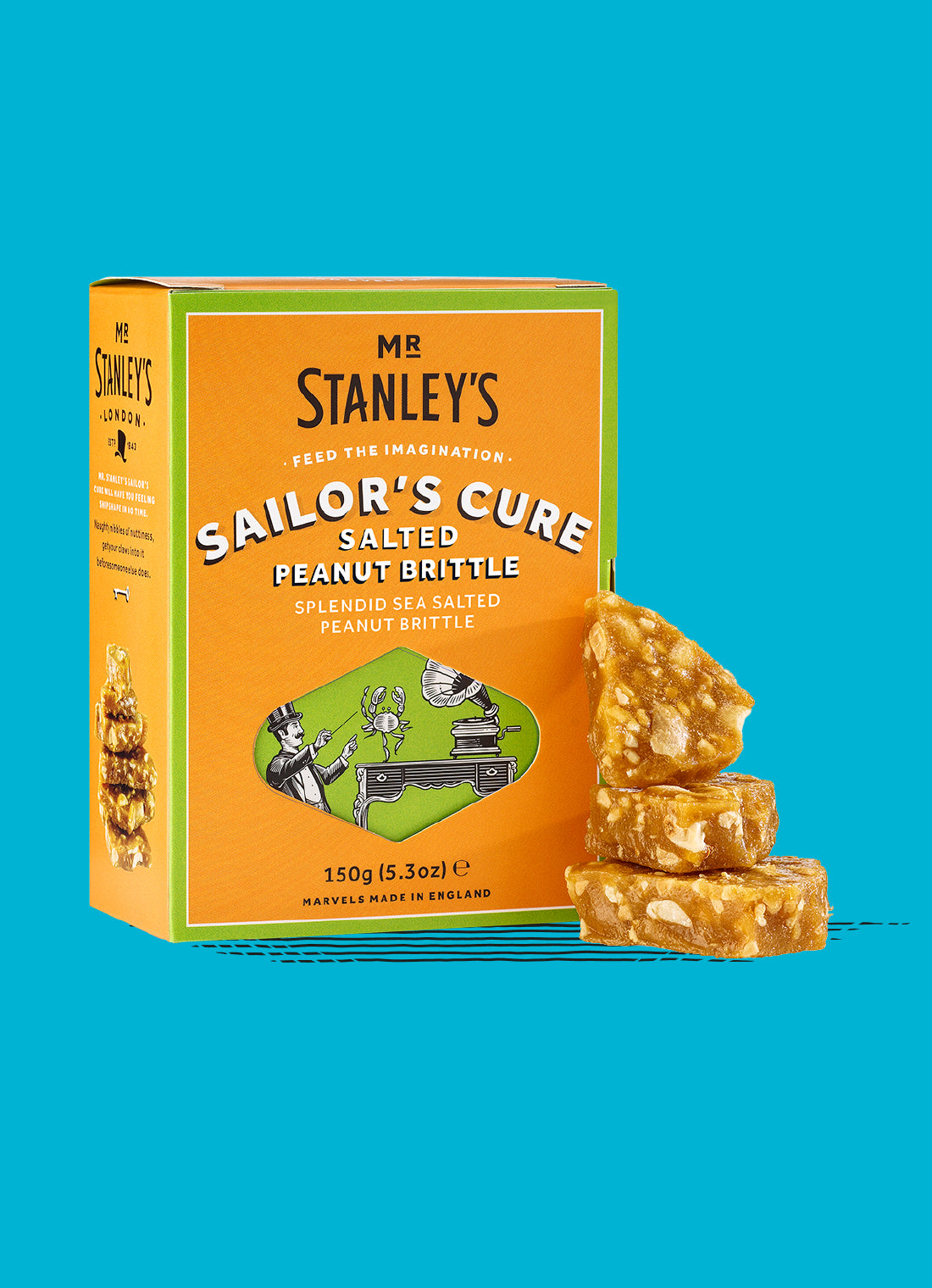 Set sail with sea salted splendour
Mr. Stanley's is offering a splendid 25% off salted caramel brittle, chocolates and fudges! 
All aboard!
This summer cast out for sensational sea salted splendour with Mr. Stanley's premium British confectionery.
A molten marvel, made in England, which bubbles with sweet anticipation.
Mr. Stanley's Sailor's Cure Peanut Brittle
will have you feeling ship shape in no time. Naughty nibbles of nuttiness, get your claws in before someone else does!
Dive into a sea of swirling caramel and sea salt sumptuousness with Mr. Stanley's Fudge Ahoy. Embark on a voyage for paradise as you savour this buttery British fudge, awash with caramel and a sprinkle of the high sea!
Good things come to those who bait!
Reel in Mr. Stanley's delicious creamy salted chocolate fishes. A fine chocolate catch of the day!
Sail into the sunset and have a splendid sea salted summer!