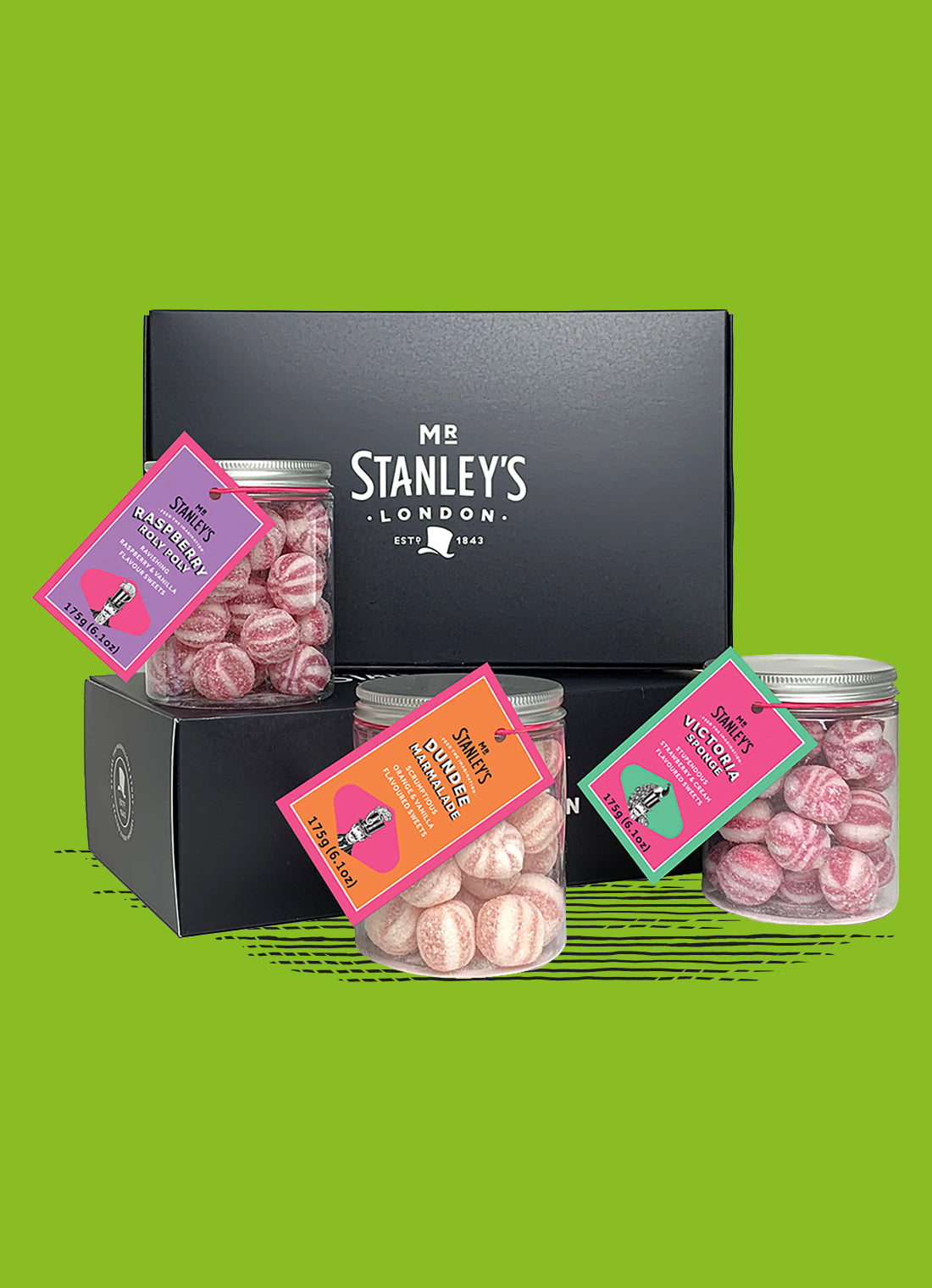 Thank You Gifts for Teachers
School's almost out for summer! After a tumultuous year to say the least, it's time to thank our school teacher superstars with a cheering token of thanks and appreciation! 
What better than a gift of finest British confectionery. I have a wonderful array of treats to tantalise teachers' taste buds at the end of term.
For teachers minding the playground antics, my blissful Hopscotch Butterscotch will have them jumping for joy! With a bubbling, buttery butterscotch centre, drenched in milk chocolate, it'll be gone in no time.
For PE teachers, my range of sport-themed chocolate gifts are sure to hit the back of the net. May I suggest my Milk Chocolate Rugby Balls or White Chocolate Golf Balls.
Give a teacher the taste of old-school British favourites, with my ravishing Raspberry Roly Poly sweets. The handy screw-top jar means these irresistible drops of sugary sweetness be safely squirreled away in a desk or drawer
These are also available in my British Boiled Sweet Selection Box, together with my stupendous Victoria Sponge Strawberry & Cream Sweets and my scrumptious Dundee Marmalade Sweets.
My range of gift boxes and hampers never fail to impress. From Fudge to Sweets, to a little bit of everything, there's something to thank every hardworking school teacher this year.
Wishing you and your wonderful teachers a truly marvellous summer!