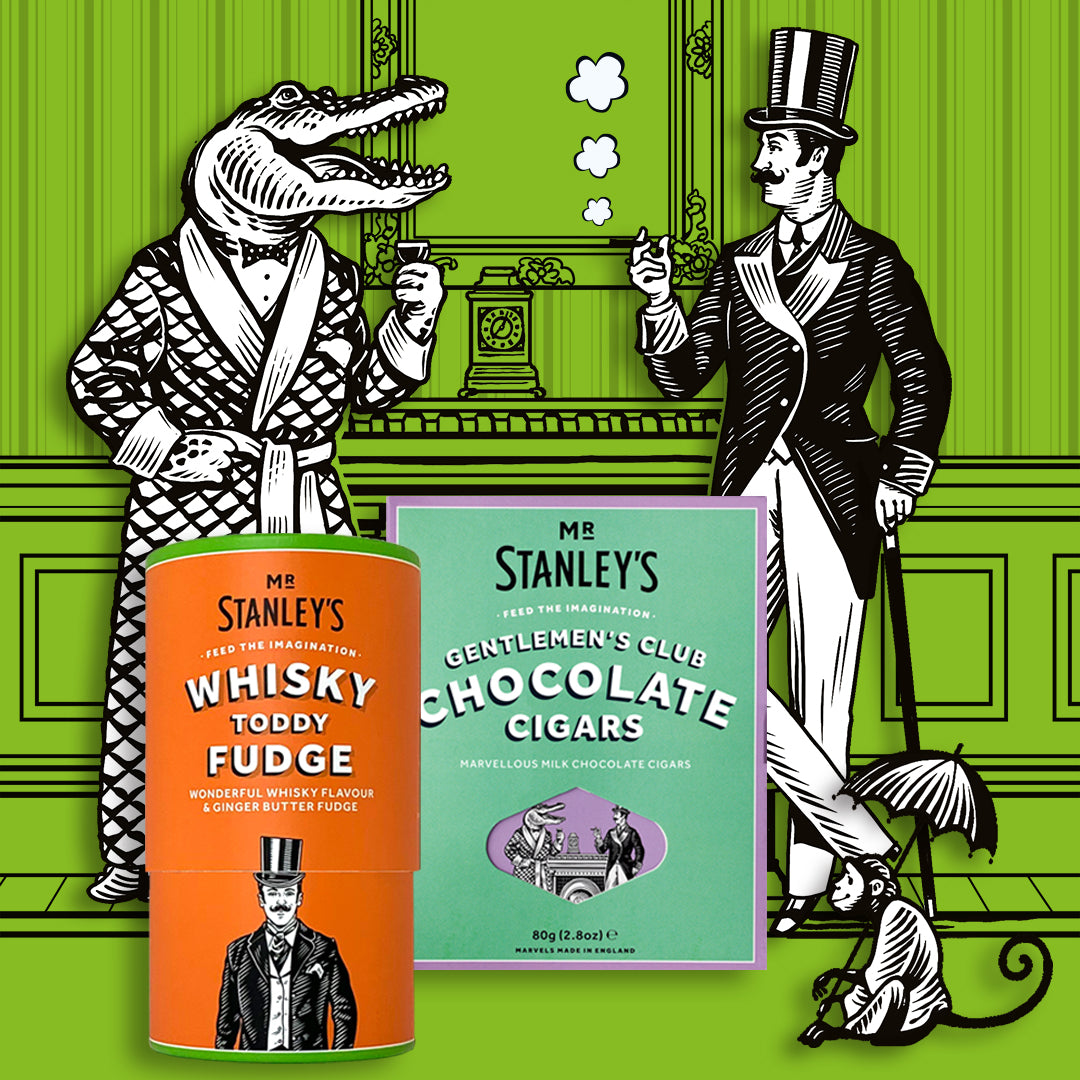 A Fantastical Feast for Fabulous Fathers!
Father's Day is soon upon us and Mr. Stanley's has a fabulous array of gifts, sweet treats and chocolate novelties for fathers with a taste for the finer things in life.
FOR SPORTING GENTS
For fathers who are on the ball, our range of sport-themed chocolate gifts make the perfect sweet treat. Choose from White Chocolate Golf Balls or Milk Chocolate Rugby Balls. 
FOR THE GENTLEMEN'S CLUB
For those whisky and cigar aficionados, Mr. Stanley has a treat up his sleeve. Our Whisky Toddy Fudge blends fine whisky with a touch of fiery ginger and pairs perfectly our Gentlemen's Club Milk Chocolate Cigars and England's Glory Salted Caramel Matches.
FOR SALTY SEA DOGS
Mr. Stanley has travelled the seven seas in search of the finest salty confections. Set sail on a sea of salty splendour with our Sailor's Cure Peanut Brittle, or delight in our Fudge Ahoy – awash with caramel and a sprinkle of the high seas.